Homeschooling is something many parents think about, but now you have the resources. Whether you are looking to give your children the best education, want focus, better learning style, or teach certain political and religious beliefs you are now able to. Here you are...
read more
http://youtu.be/RpP-MiZe3GY Elizabeth Bonner of Alabama Estate Planning Attorneys
read more
Thanks to healthier lifestyles and advances in modern medicine, there are more Americans over the age of 65 than there have ever been. The U.S. Census Bureau estimates that by 2050, more than 20 percent of U.S. residents will be aged 65 and over, compared with 15...
read more
In today's mobile society, few are fortunate enough to have the grandchildren within driving distance.  But there are ways to build strong bonds across the miles. Phone calls are fun any time, but especially meaningful when the kids are participating in a special...
read more
Looking to spend some family time this summer? In this hot weather, children are in search for sweets and ice cream. You are now able to make healthier options with foods you already purchase. Here are some fresh fruit popsicles, s'mores, and yogurt bites that are...
read more
Easy Bacon Corn Chowder - Shared from SouthernBite.com Homemade soup is so much more satisfying, but who has time?  Finding an easy corn chowder recipe that can be thrown together in a few minutes, but still taste homemade is a good thing. Chowder has to be one of my...
read more
http://youtu.be/Ihse3NJlywk Out and about with the Madison Chamber of Commerce at Insanity Skate Complex for the Spirit of the Taste of Madison.. They ll be here til 9 tonight so you still have time to come join in. Tickets are $25 at the door and you can sample food...
read more
As parents you are able to motivate your children to further their education. However, teachers have the most power in the classroom. Teachers followed their career path to inspire the next generation to do great things. Children are the future of our world and here...
read more
http://youtu.be/4QN7Bv9j5LA Looking for something fun? Fantasy Playhouse Children's Theater will be at the Von Braun Center Playhouse Oct 6th - Oct 15 with Schoolhouse Rock Live
read more
When's the first day of school in Huntsville? That, and other must-know dates for parents, students and teachers. The first day of school in Huntsville is August 2. Huntsville School Calendar 2017-18: First Day Of School, Vacations, Conferences thumbnail courtesy of...
read more
https://www.youtube.com/watch?v=iIor1Dvb1vU See more HuntsvilleCVB videos Bringing your pups to the Rocket City? iHeartHsv vlogger Katie Wright shows us you don't have to leave them at home! There's lots of things to see and do with your four-legged friend....
read more
Since 2016 bank loans have decreased steadily. While it seems as though loans are increasing they are not as proven from The Federal Reserve. Let us be aware of what has been happening. President Trump's pro-growth agenda could be causing businesses to wait before...
read more
http://youtu.be/gzeXkcfkXWw Who are you? More importantly, who s pretending to be you? Joni Miles Grounds can help you make sure no one is.
read more
http://youtu.be/HhVJ3HfYCAo Christian Caracciolo of Assurance Financial shares 5 skills that a master sales person must develop.
read more
You may have heard of a personal umbrella policy, but do you know what it is?A personal umbrella policy, sometimes referred to as a PUP, can help provide liability coverage beyond the limits of an underlying policy, such as homeowners or auto insurance. This added...
read more
A motorhome can bring certain freedoms when you're on the road. Of course, you're careful as you navigate your home-on-wheels on the open road, but have you put other important protections in place? If you own a motorhome or if you're thinking about buying one, here...
read more
You don't want to spend a lot to insure your bike, but is cheap motorcycle coverage all that it's cracked up to be? Is it wise to save a bit up front only to pay out of pocket for costly repairs or expensive medical bills later?Consider a few things that can help you...
read more
TED Talks have become very popular over the last 9 years. You do not have to attend to gain powerful speeches by professionals or passionate people. Being able to see the talk videos online has become easier TED Talks are very uplifting, thoughtful, eye opening and...
read more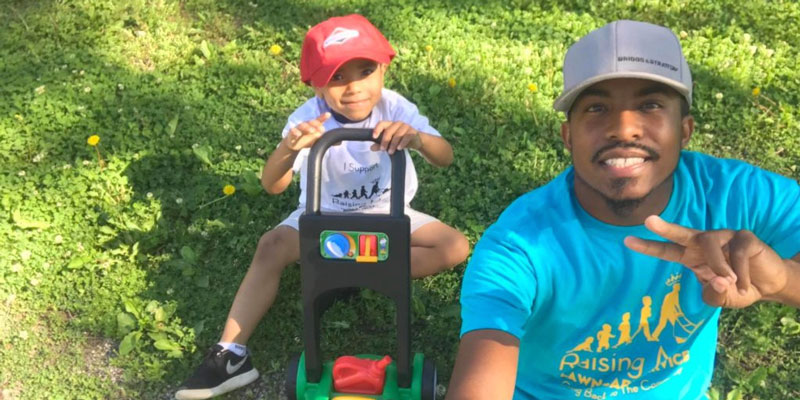 Alabama Community Lifts Up Local HeroHuntsville man, Rodney Smith Jr. is the founder of Raising Men Lawn Care Service. Unlike most lawn services ... Alabama Community Lifts Up Local Hero - Yellowhammer News thumbnail courtesy of...
read more
We often talk about optimizing your website and optimizing your marketing ... but what about optimizing your day? Think about all the things you do in a given day, from eating meals and cleaning your apartment to brainstorming ideas and holding meetings. Believe it or...
read more
(0)