Do you love the look of candles in your home? Do you own many blank/simple candles? Do you have a romantic date coming up or a celebration to attend where a gift is needed? This easy DIY is perfect for any occasion. Making a personalized item such as this candle can...
read more
No matter the time of the year such as summer or winter time we need air conditioners or a heating unit. Our electricity bills are always high and sometimes surprisingly lower. Wouldn't you want them to be accurate and lower? There is new technology being developed...
read more
http://youtu.be/X0c-ENWAW2g Joe Copp with Aon Water Technology shares the real story behind our water supply.
read more
http://youtu.be/trwzdTmCqGE I've heard there is no such thing as a "black thumb", but my plants may have a different story to tell. If you, like me, would love to grow amazing plants, but need a little guidance, Master Gardeners of North Alabama, Inc. is a wealth of...
read more
http://youtu.be/Wqj4nSbISmg How do you prepare for a move? Great moving tips from Harry Field of This Side Up Moving.
read more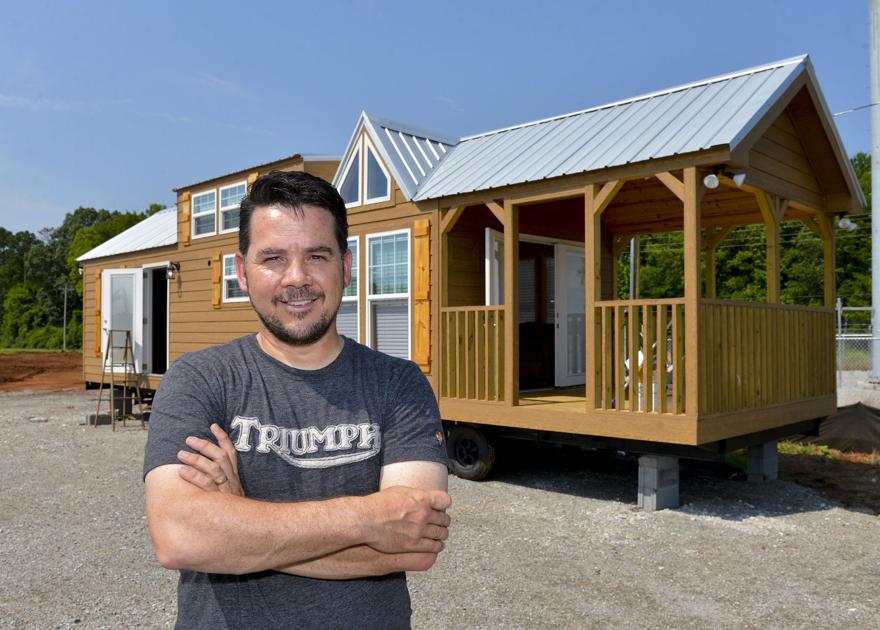 Rocket City RVJosh Brown, left and Chris Brown of Rocket City RV show off a "tiny house" living area Tuesday. More photos at decaturdaily.com. [JOHN GODBEY/DECATUR DAILY]. D170726_rv dealerJG_11570.jpg. Rocket City RV - The Decatur Daily thumbnail courtesy of...
read more
http://youtu.be/3QRXEoxv2Yo Harvey Fest of Inline Lighting explains the cost savings of switching to LED.
read more
Many have said that now is the best time to sell or buy a home. Is this correct? Buying a home after a catastrophe is a good time if you have the funds. Fall time is also a great option if you are deciding between the seasons/months (August-November). Best home buy...
read more
  We have recently seen new robots advertised. We are able to see what the future holds for us. However, Morgan Stanley is sending messages through the robots. The robots will obtain personal information to send out emails to important clients. Is this terrifying or...
read more
http://youtu.be/GwKGoAxmlA0 Elizabeth Barrett Bonner of Alabama Estate Planning Attorneys, LLC asks who needs estate planning. Chances are YOU do.
read more
(0)