http://youtu.be/htuNkstWAao Pampered chef has come a long way! They offer so many products to make your life easier and to help you cook like a gourmet. They also have a wedding registry, perfect gifts for the new bride.
read more
https://www.youtube.com/watch?v=pc2ZjnhkULU Do you have clutter? Do you collect items? Do you need space? Do you live in a small crowned space? Downsizing is the answer! You need to free yourself from many unnecessary items and here are some tips to make this...
read more
http://youtu.be/X0c-ENWAW2g Joe Copp with Aon Water Technology shares the real story behind our water supply.
read more
http://youtu.be/trwzdTmCqGE I've heard there is no such thing as a "black thumb", but my plants may have a different story to tell. If you, like me, would love to grow amazing plants, but need a little guidance, Master Gardeners of North Alabama, Inc. is a wealth of...
read more
In addition to being one of the most popular renovations homeowners complete, the kitchen often nets the highest return on your investment (ROI) relative to other areas in your home. While many homeowners give the kitchen a minor update to keep it modern, others...
read more
http://youtu.be/Wqj4nSbISmg How do you prepare for a move? Great moving tips from Harry Field of This Side Up Moving.
read more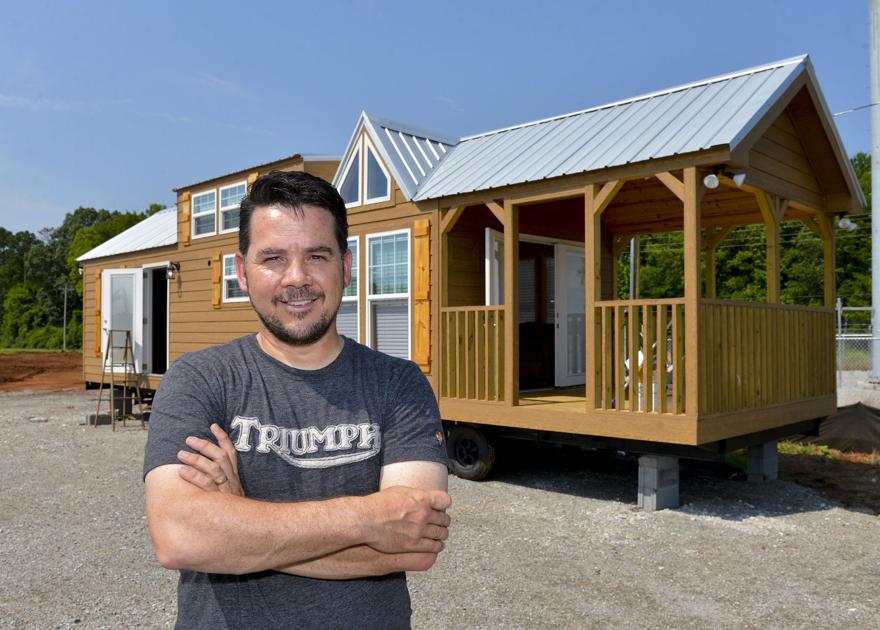 Rocket City RVJosh Brown, left and Chris Brown of Rocket City RV show off a "tiny house" living area Tuesday. More photos at decaturdaily.com. [JOHN GODBEY/DECATUR DAILY]. D170726_rv dealerJG_11570.jpg. Rocket City RV - The Decatur Daily thumbnail courtesy of...
read more
You May Miss Out on Low Interest Rates! In December, the Federal Reserve raised the key interest rate by a quarter-point to a range of 0.25% to 0.5%, the first rate increase in nearly a decade. While some experts expect the Fed to raise rates gradually this year, some...
read more
Here are some essential tips for sellers and aspiring home buyers. Make sure you also lean into your trusted real estate professional for additional insight and guidance. SMART STRATEGIES FOR SELLERS Putting a home up for sale can be stressful, and some owners have a...
read more
Whether you want a loan to make a large purchase or you're applying for a job, a high credit score may give you an advantage. It not only helps you secure a lower interest rate and save money over the life of your loans, it also demonstrates to lenders and potential...
read more
(0)