118 Jefferson Street South
Huntsville
Alabama
35801
US
We are your trusted event parking and valet parking specialist in Birmingham, Huntsville, and throughout Alabama!  We provide both private clients and business clients with parking servicesthat your clients and friends will talk about!
On a rainy, autumn Alabama night in 2014, two valet parking attendants with aspirations of one day starting their own valet company had a chance encounter with a man who humbly introduced himself as "Jimmy".  It did not take long to notice that we were in the presence of greatness: Celebrity Chef James Boyce.
The many years of merely sharing ideas and dreaming about an opportunity of this magnitude was soon realized.  Our big break presented itself as a three month trial to provide valet parking services for one of Chef Boyce's many restaurants.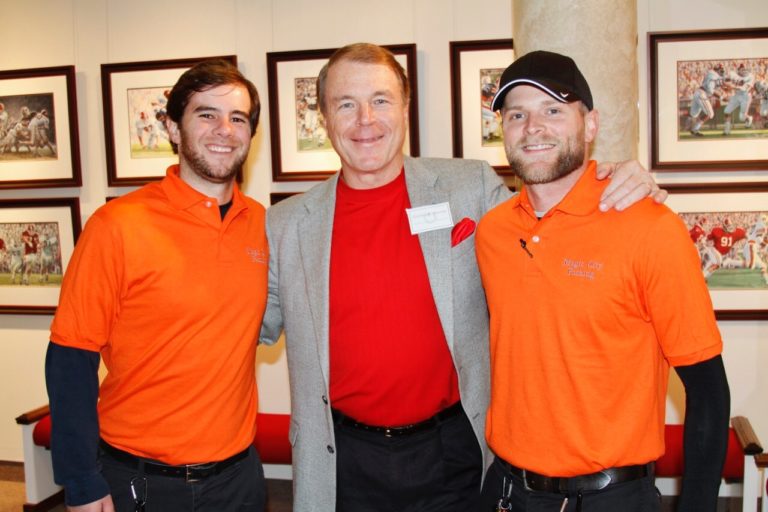 We could barely afford the business license, equipment and all the other expenses that come with this magnificent opportunity.  Needless to say, peanut butter and jelly sandwiches became our best friends!
It has been an amazing journey thus far and we are so grateful and excited to see what the future holds.  With our combined 30 years of experience, starting out as drivers during our college internships, our lives changed on that one rainy Alabama night.
Our motivation for starting our company was the same then as it is now: to provide the best personal service and treat out employees as we would want to be treated.
Thank you to our families and friends who have stuck with us through the good and the bad times.  We will forever be appreciative and so happy you have walked with us to make our story possible.  Thanks for reading!
Special thanks to our mentor, Tom Owens from the SCORE PROGRAM, for the priceless guidance he gave us along the way.