https://www.youtube.com/watch?v=xlpmpIWwlAk
read more
http://youtu.be/Z8Ibmx8wpc8 May 10, 2016 (Huntsville, AL) - Mayor Tommy Battle proclaimed May as Preservation Month during a ceremony today with preservation leaders at the historic Huntsville Depot. Following a proclamation reading, the Mayor and preservation leaders...
read more
http://youtu.be/RpP-MiZe3GY Elizabeth Bonner of Alabama Estate Planning Attorneys
read more
http://youtu.be/ech63DVB8Zk Good Company Cafe is a unique bistro style restaurant on the south side of Huntsville Alabama. They specialize in chef quality catering, baked goods and meals that are not overpriced or stuffy. The cafe has a home style feel with a...
read more
When's the first day of school in Huntsville? That, and other must-know dates for parents, students and teachers. The first day of school in Huntsville is August 2. Huntsville School Calendar 2017-18: First Day Of School, Vacations, Conferences thumbnail courtesy of...
read more
http://youtu.be/hUjfrAtJzkc Alabama Youth Ballet Theatre offers classes for ages 3 thru adult and many preformances throughout the year, includingThe Nutcracker. Artistic Director, David Herriott, received his early intensive training at the Harkness Ballet School...
read more
http://youtu.be/ha15iPWrAMI Huntsville's largest trampoline park is coming soon Altitude Trampoline Park - Huntsville will soon be open wit over 35,000 square feet of indoor jumping space that includes attractions like performance trampolines, zip line, climbing...
read more
One of the most frequent health issues vets treat are gastric issue, such as bad gas and loose stools, are directly related to a pet's diet. A personalized nutrition plan specifically developed to address Fido's problem can change your pet's health. Now it's easy to...
read more
Is anyone struggling to leash train your puppy? I have a few tricks.1. Get your puppy used to wearing a collar or harness. Put it on them in the house and have lots of playtime with treats while they are wearing it.2. Practice getting your puppy to come to you...
read more
https://www.youtube.com/watch?v=iIor1Dvb1vU See more HuntsvilleCVB videos Bringing your pups to the Rocket City? iHeartHsv vlogger Katie Wright shows us you don't have to leave them at home! There's lots of things to see and do with your four-legged friend....
read more
http://youtu.be/HhVJ3HfYCAo Christian Caracciolo of Assurance Financial shares 5 skills that a master sales person must develop.
read more
http://youtu.be/GUBryXeKZsU Isn't 72 a hwy? In this case the rule of 72 is a strategy to double your money! Jeremy Simpson explains the concept.
read more
http://youtu.be/RfA3t0wA-zg Confused about your credit score? Christian Caracciolo of Assurance Financial tells us how to understand improve it.
read more
Liability car insurance covers damages to another person resulting from an accident you cause. One of the most basic types of auto insurance coverage, liability is also one of the few coverage options that's mandatory in every state—though minimum limits of...
read more
TED Talks have become very popular over the last 9 years. You do not have to attend to gain powerful speeches by professionals or passionate people. Being able to see the talk videos online has become easier TED Talks are very uplifting, thoughtful, eye opening and...
read more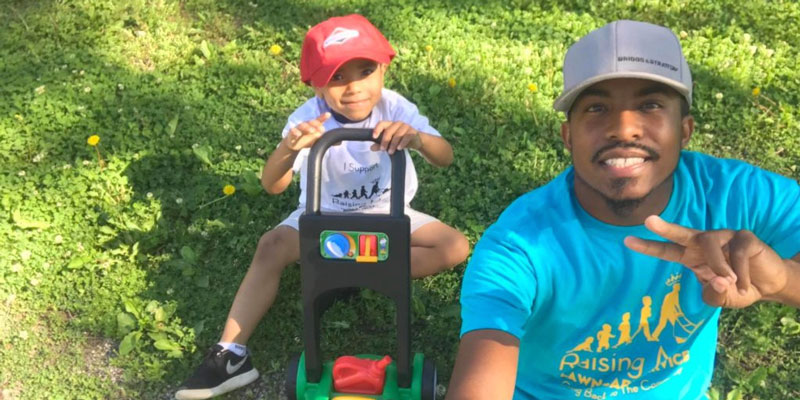 Alabama Community Lifts Up Local HeroHuntsville man, Rodney Smith Jr. is the founder of Raising Men Lawn Care Service. Unlike most lawn services ... Alabama Community Lifts Up Local Hero - Yellowhammer News thumbnail courtesy of yellowhammernews.com
read more
We often talk about optimizing your website and optimizing your marketing ... but what about optimizing your day? Think about all the things you do in a given day, from eating meals and cleaning your apartment to brainstorming ideas and holding meetings. Believe it or...
read more
(0)