Mark Montano is turning some reclaimed wood into wall decor with Americana Decor Color Stain and scrapbook papers! DecoArt: http://www.decoart.com (link to products used in video) Looking for more DIY Inspiration? Instagram: http://instagram.com/decoart Tumblr:...
read more
http://youtu.be/trwzdTmCqGE I've heard there is no such thing as a "black thumb", but my plants may have a different story to tell. If you, like me, would love to grow amazing plants, but need a little guidance, Master Gardeners of North Alabama, Inc. is a wealth of...
read more
http://youtu.be/wextOzKuw4I Maintain your home's plumbing, save wear and tear on your appliances and do something good for yourself by installing a water filtration system or water softener.
read more
Whether you are getting ready to move into a tiny house, or just want to get rid of some of the clutter that's been building up around your home, downsizing can be an intimidating process. Just one glance at the mountain of random belongings taking over the corner of...
read more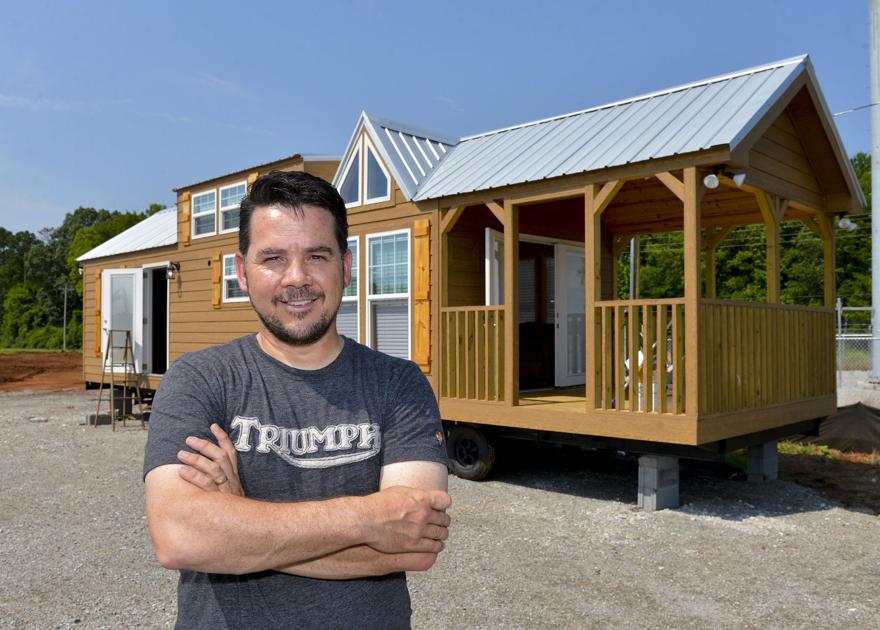 Rocket City RVJosh Brown, left and Chris Brown of Rocket City RV show off a "tiny house" living area Tuesday. More photos at decaturdaily.com. [JOHN GODBEY/DECATUR DAILY]. D170726_rv dealerJG_11570.jpg. Rocket City RV - The Decatur Daily thumbnail courtesy of...
read more
http://youtu.be/3QRXEoxv2Yo Harvey Fest of Inline Lighting explains the cost savings of switching to LED.
read more
http://youtu.be/FhlnUgkZn2k Check out the full episode here: Harry Field of This Side Up moving shares what sets them apart in his industry spotlight in the Business Accelerator Alliance.
read more
Creating a perfectly landscaped yard requires an investment of time, money and effort. But damage to landscaping from events like fires, thefts, or vandalism can quickly undo your hard work.So if you're proud of your beautifully landscaped yard, you'll likely want to...
read more
You have a lot of balls to juggle when you're coordinating a move. With household belongings to sift through, moving boxes to sort, and movers to schedule and supervise, it's easy to see how other things might slip through the cracks.But one task you want to make...
read more
You have the keys to your new condominium in your hands, and you're ready to move in. But are you, your home and your belongings protected? When it comes to condos, insurance is usually held by both the condo association and each condo unit owner. Therefore, to make...
read more
(0)